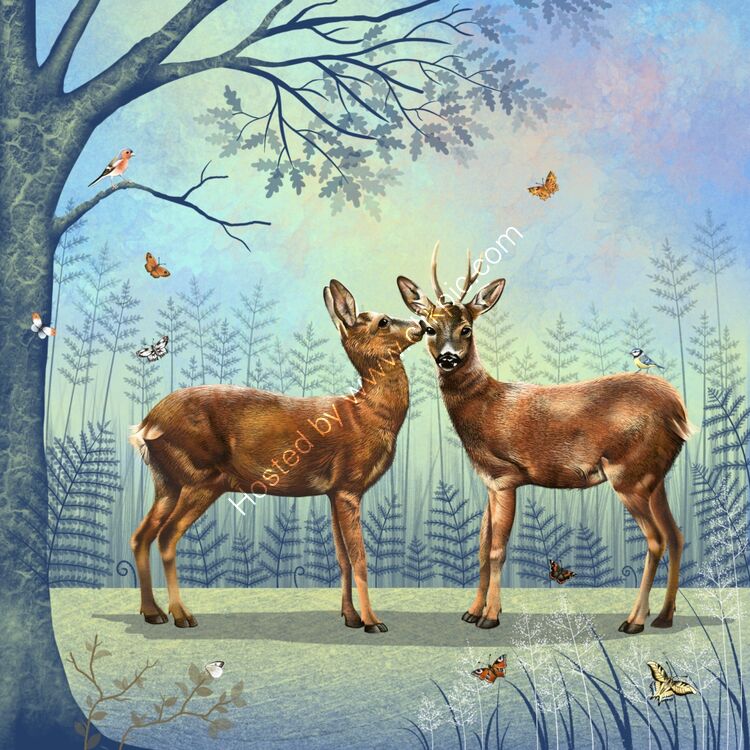 Deep in the heart of this enchanting forest these two Roe deer meet together. Quietly they stand while the gentle sun rays beam down through the trees.
This artwork is printed on Fotospeed Matt Ultra paper which enhances all those colours and fine details.
This print measures 20cm by 20cm a compact square format ready to be placed in a frame of your choice.
Print £18.00
Also available as a greeting card printed on smooth matt 300gsm card.
Printed on board from sustainable forests.
With a silver envelope, presented in a bio degradable acetate sleeve.
Greeting card £2.50